Our firm is dedicated to serving all your tax preparation and tax planning needs. Individual tax preparation is our primary focus with specialization in Schedule C sole proprietorship, Schedule E rentals, and ministerial tax returns. We offer flexibility in our use of technology with both paper and electronic solutions for tax filing and record maintenance. We have developed a solid reputation in the community since our beginning in 1981. Our continuing mission is to serve you by providing the highest level of expertise and professionalism possible. We do this through the continuing education and hard work of our staff members.
_________________________________________________________________________________________________________________________________________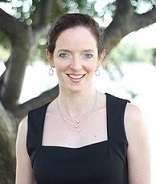 Rebecca Benigni, EA
Rebecca has worked in her family's business since childhood, but began preparing tax returns in 1988. She received her EA designation, becoming enrolled to practice before the I.R.S., in 2006. She graduated summa cum laude from the University of Evansville with a B.S. in Sociology in 1992. She served as an at-large board member for the Indiana Chapter of N.A.T.P. from 2003 to 2006 and is presently serving another term that began in 2008. In 2008 she received the Rising Star Award from the Warrick County Chamber of Commerce for her continued development of Newburgh Tax Service. In 2014 Rebecca became a Dave Ramsey Endorsed Local Provider for tax services.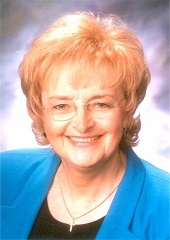 Pat Brooks
Pat founded Newburgh Tax Service in 1981 and prepared tax returns for many years before turning over business operations to her daughter, Rebecca Benigni. Pat graduated cum laude from U.S.I. with a B.S. in Sociology and a Business Administration Minor. She successfully sold Real Estate for many years and is currently the Warrick County Recorder. She has previously held the offices of Ohio Township Trustee and Warrick County Treasurer. Honors she has received include Senator Richard Lugar's Excellence in Public Service Series and memberships in Alpha Chi, Pinnacle, and Golden Key National Honor Societies.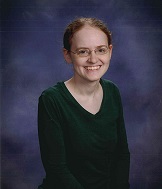 Ruth Kauk
In 2010 Ruth graduated with a Bachelor of Arts from Charter Oak State College. Ruth began with Newburgh Tax Service in 2014. She has been an Indiana resident for over 10 years. Ruth specializes in the tax research, education credits, and premium tax credit calculations.